Drilling Services of America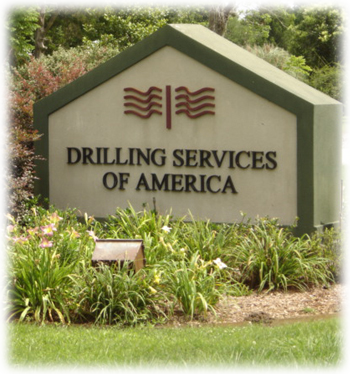 ABOUT US
DSA, Drilling Services of America, is an independent company based in Carencro, LA and is conveniently located off I-49. DSA employs a competent and experienced staff which has embraced the philosophy of DSA.
Like many successful independent companies DSA was founded by an individual with a unique drive and passion to provide unsurpassed thru-tubing solutions. He has instilled a simple and tangible work philosophy he calls TLC (Total Lowest Costs) into each and every employee at DSA.
TLC is what has allowed DSA to grow and achieve an unmatched record of success that we continue to share with our customers since DSA's formation in 1986.
DSA is also very proud of its spotless safety record and ensures each employee is ready to perform his/her work in a safe and environmental friendly manner through appropriate training and tools to do their job. DSA recognizes that going home at the end of the day the same way you arrived is what matters most!
DSA welcomes prospective clients to drop in anytime and see for themselves what DSA is all about, tour the shop and ask questions. Heck, you might even get a great Cajun meal while you are here!